The Monarchist 1.0
Defending the British Crown Commonwealth and the English-Speaking Peoples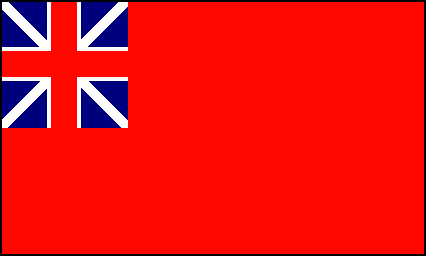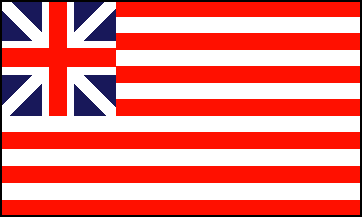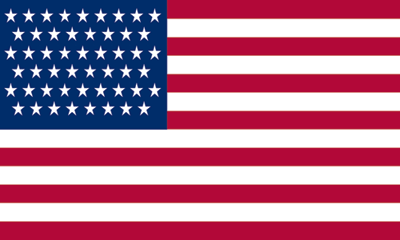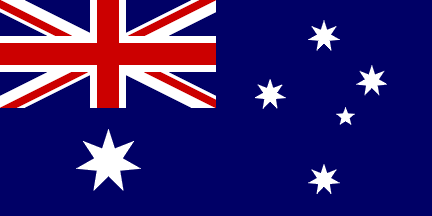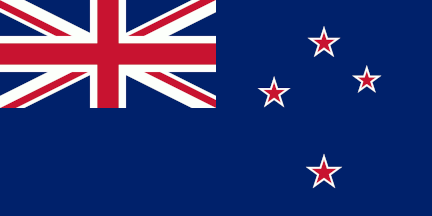 [+] HONOURING OUR PATRON, SIR WINSTON CHURCHILL, VICTOR OF THE ENGLISH-SPEAKING PEOPLES

[+] HONOURING OUR QUEEN, ELIZABETH THE SECOND, ON THE 80TH YEAR OF HER BIRTH (1926 - 2006)

[+] HONOURING OUR KING, SAINT EDWARD THE CONFESSOR, ON THE 1000TH YEAR OF HIS BIRTH (1005 - 2005)

[+] HONOURING OUR HERO, LORD NELSON, ON THE BICENTENNIAL OF THE BATTLE OF TRAFALGAR (1805 - 2005)

[+] HONOURING OUR SONS, THE QUEEN'S COMMONWEALTH SOLDIERS KILLED IN THE 'WAR ON TERROR'

They whom this scroll commemorates were numbered among those since September 11, 2001, who, at the call of Queen, Country and Regiment, left all that was dear to them, endured hardness, faced danger, and finally passed out of the sight of men by the path of duty and self-sacrifice, giving up their own lives that others might live in freedom. Let those who come after see to it that their names be not forgotten.


Chief Warrant Officer Robert Girouard, 46, Royal Canadian Regiment, Nov 27, 2006 (Afstan)
Corporal Albert Storm, 36, Royal Canadian Regiment, Nov 27, 2006 (Afstan)
Staff Sergeant Sharron Elliott, 34, Intelligence Corps, Nov 12, 2006 (Iraq)
Warrant Officer 2nd Class Lee Hopkins, 35, Royal Corps of Signals, Nov 12, 2006 (Iraq)
Marine Jason Hylton, 33, Royal Marines, Nov 12, 2006 (Iraq)
Corporal Ben Nowak, 27, Royal Marines, Nov 12, 2006 (Iraq)
Kingsman Jamie Hancock, 19, The Duke of Lancaster's Regiment, Nov 6, 2006 (Iraq)
Sergeant Michael T. Seeley (Cdn), 27, United States Army, Oct 30, 2006 (Iraq)
Lieutenant Tom Tanswell, 27, 12th Regiment Royal Artillery, Oct 27, 2006 (Iraq)
Marine Gary Wright, 22, Royal Marines, Oct 19, 2006 (Afstan)
Sergeant Darcy Tedford, Royal Canadian Regiment, Oct 14, 2006 (Afstan)
Private Blake Williamson, Royal Canadian Regiment, Oct 14, 2006 (Afstan)
Trooper Mark Andrew Wilson, Royal Canadian Dragoons, Oct 7, 2006 (Afstan)
Sergeant Craig Paul Gillam, 40, Royal Canadian Dragoons, Oct 3, 2006 (Afstan)
Corporal Robert Thomas James Mitchell, 32, Royal Canadian Dragoons, Oct 3, 2006 (Afstan)
Lance Corporal Dennis Brady, 37, Royal Army Medical Corps, Oct 1, 2006 (Iraq)
Private Josh Klukie, 23, Royal Canadian Regiment, Sep 29, 2006 (Afstan)
Corporal Glen Arnold, 32, 2 Field Ambulance, Sep 18, 2006 (Afstan)
Private David Byers, 22, Princess Patricia's Canadian Light Infantry, Sep 18, 2006 (Afstan)
Corporal Shane Keating, Princess Patricia's Canadian Light Infantry, Sep 18, 2006 (Afstan)
Corporal Keith Morley, Princess Patricia's Canadian Light Infantry, Sep 18, 2006 (Afstan)
Gunner Lee Darren Thornton, 22, 12th Regiment Royal Artillery, Sep 7, 2006 (Iraq)
Lance Corporal Luke McCulloch, 21, Royal Irish Regiment, Sep 6, 2006 (Afstan)
Lance Corporal Paul Muirhead, 29, Royal Irish Regiment, Sep 6, 2006 (Afstan)
Corporal Mark William Wright, 27, The Parachute Regiment, Sep 6, 2006 (Afstan)
Gunner Samuela Vanua, 27, 12th Regiment Royal Artillery (Fiji), Sep 4, 2006 (Iraq)
Gunner Stephen Robert Wright, 20, 12th Regiment Royal Artillery, Sep 4, 2006 (Iraq)
Private Mark Anthony Graham, 33, Royal Canadian Regiment, Sep 4, 2006 (Afstan)
Private Craig O'Donnell, 24, Argyll and Sutherland Highlanders, Sep 4, 2006 (Afstan)
Private William Jonathan James Cushley, Royal Canadian Regiment, Sep 3, 2006 (Afstan)
Warrant Officer Frank Robert Mellish, 38, Royal Canadian Regiment, Sep 3, 2006 (Afstan)
Warrant Officer Richard Francis Nolan, 39, Royal Canadian Regiment, Sep 3, 2006 (Afstan)
Sergeant Shane Stachnik, 2 Combat Engineer Regiment, Sep 3, 2006 (Afstan)
Flight Sergeant Gary Wayne Andrews, Royal Air Force 120 Squadron, Sep 2, 2006 (Afstan)
Flight Sergeant Stephen Beattie, Royal Air Force 120 Squadron, Sep 2, 2006 (Afstan)
Flight Sergeant Gerard Martin Bell, Royal Air Force 120 Squadron, Sep 2, 2006 (Afstan)
Flight Sergeant Adrian Davies, Royal Air Force 120 Squadron, Sep 2, 2006 (Afstan)
Lance Corporal Oliver Simon Dicketts, The Parachute Regiment, Sep 2, 2006 (Afstan)
Flight Lieutenant Steven Johnson, Royal Air Force 120 Squadron, Sep 2, 2006 (Afstan)
Sergeant Benjamin James Knight, Royal Air Force 120 Squadron, Sep 2, 2006 (Afstan)
Sergeant John Joseph Langton, Royal Air Force 120 Squadron, Sep 2, 2006 (Afstan)
Flight Lieutenant Leigh Anthony Mitchelmore, Royal Air Force 120 Squadron, Sep 2, 2006 (Afstan)
Flight Lieutenant Gareth Rodney Nicholas, Royal Air Force 120 Squadron, Sep 2, 2006 (Afstan)
Sergeant Gary Paul Quilliam, Royal Air Force 120 Squadron, Sep 2, 2006 (Afstan)
Flight Lieutenant Allan James Squires, Royal Air Force 120 Squadron, Sep 2, 2006 (Afstan)
Flight Lieutenant Steven Swarbrick, Royal Air Force 120 Squadron, Sep 2, 2006 (Afstan)
Marine Joseph David Windall, Royal Marines, Sep 2, 2006 (Afstan)
Ranger Anare Draiva (citizen of Fiji), 27, Royal Irish Regiment, Sep 1, 2006 (Afstan)
Corporal David Braun, 27, Princess Patricia's Canadian Light Infantry, Aug 22, 2006 (Afstan)
Corporal Bryan James Budd, 29, The Parachute Regiment, Aug 20, 2006 (Afstan)
Lance Corporal Sean Tansey, 26, The Life Guards, Household Cavalry, Aug 12, 2006 (Afstan)
Corporal Andrew James Eykelenboom, 23, 1st Field Ambulance, Aug 11, 2006 (Afstan)
Private Leigh Reeves, 25, Royal Logistic Corps, Aug 9, 2006 (Afstan)
Master Corporal Jeffrey Scott Walsh, 33, Princess Patricia's Canadian Light Infantry, Aug 9, 2006 (Afstan)
Private Andrew Barrie Cutts, 19, Royal Logistic Corps, Aug 6, 2006 (Afstan)
Master Corporal Raymond Arndt, 31, The Loyal Edmonton Regiment, Aug 5, 2006 (Afstan)
Private Kevin Dallaire, 22, Princess Patricia's Canadian Light Infantry, Aug 3, 2006 (Afstan)
Sergeant Vaughn Ingram, 35, Princess Patricia's Canadian Light Infantry, Aug 3, 2006 (Afstan)
Corporal Bryce Jeffrey Keller, Princess Patricia's Canadian Light Infantry, Aug 3, 2006 (Afstan)
Corporal Christopher Jonathan Reid, 34, Princess Patricia's Canadian Light Infantry, Aug 3, 2006 (Afstan)
Captain Alex Eida, 29, 7 Parachute Regiment, Royal Horse Artillery, Aug 1, 2006 (Afstan)
2nd Lieutenant Ralph Johnson, 24, Blues and Royals, Household Cavalry, Aug 1, 2006 (Afstan)
Lance Corporal Ross Nicholls, 27, Blues and Royals, Household Cavalry, Aug 1, 2006 (Afstan)
Corporal Matthew Cornish, 29, 1st Battalion, The Light Infantry, Aug 1, 2006 (Iraq)
Major Paeta Derek Hess-von Kruedener, Princess Patricia's Canadian Light Infantry, July 25, 2006 (Lebanon)
Corporal Jason Patrick Warren, 29, Black Watch, Royal Highland Regiment of Canada, July 23, 2006 (Afstan)
Corporal Francisco Gomez, 44, Lord Strathcona's Horse (Royal Canadians), July 23, 2006 (Afstan)
Corporal John J. Cosby, 28, 1st Battalion, The Devonshire and Dorset Light Infantry, July 16, 2006 (Iraq)
Corporal Anthony Boneca, 21, Lake Superior Scottish Regiment, July 9, 2006 (Afstan)
Private Damien Jackson, 19, 3rd Battalion the Parachute Regiment, England, July 5, 2006 (Afstan)
Lance Corporal Jabron Hashmi, 24, Intelligence Corps, Birmingham, England, July 1, 2006 (Afstan)
Corporal Peter Thorpe, 27, Royal Signals, Barrow-in-Furness, Cumbria, England, July 1, 2006 (Afstan)
Sergeant Paul Bartlett, 35, Special Reconnaissance Regiment, England, June 27, 2006 (Afstan)
Captain David Patten, 38, Special Boat Service, Northern Ireland, June 27, 2006 (Afstan)
Captain Jim Philippson, 29, 7 Parachute Regiment Royal Horse Artillery, June 11, 2006 (Afstan)
Lance Corporal Paul Farrelly, 27, 1st The Queen's Dragoon Guards (The Welsh Cavalry), May 28, 2006 (Iraq)
Lieutenant Tom Mildinhall, 26, 1st The Queen's Dragoon Guards (The Welsh Cavalry), May 28, 2006 (Iraq)
Captain Nichola Kathleen Sarah Goddard, 26, 1st Royal Canadian Horse Artillery, May 17, 2006 (Afstan)
Private Adam Morris, 19, 2nd Battalion, The Royal Anglian Regiment, May 13, 2006
Private Joseva Lewaicei, 25, 2nd Battalion, The Royal Anglian Regiment, May 13, 2006
Wing Commander John Coxen, 46, Royal Airforce, RAF Benson, May 6, 2006 (Iraq)
Flight Lieutenant Sarah-Jayne Mulvihill, 32, Royal Airforce, RAF Benson, May 6, 2006 (Iraq)
Lieutenant Commander Darren Chapman, 40, 847 Naval Air Squadron, May 6, 2006 (Iraq)
Captain David Dobson, 27, 847 Naval Air Squadron, May 6, 2006 (Iraq)
Marine Paul Collins, 21, 847 Naval Air Squadron, May 6, 2006 (Iraq)
Corporal Matthew Dinning, 2 Canadian Mechanized Brigade Group Headquarters, April 22, 2006 (Afstan)
Bombardier Myles Mansell, 25, 5th (British Columbia) Field Artillery Regiment, April 22, 2006 (Afstan)
Corporal Randy Payne, CFB/ASU Wainwright Military Police Platoon, April 22, 2006 (Afstan)
Lieutenant William Turner, Land Force Western Area Headquarters, April 22, 2006 (Afstan)
Private Jacob B. Kovco, 25, Royal Australian Regiment, April 21, 2006
Lieutenant Richard Palmer, 27, The Royal Scots Dragoon Guards, April 15, 2006
Private Robert Costall, 25, Princess Patricia's Canadian Light Infantry, March 28, 2006 (Afstan)
Master Corporal Timothy Wilson, Princess Patricia's Canadian Light Infantry, March 5, 2006 (Afstan)
Corporal Paul Davis, Princess Patricia's Canadian Light Infantry, March 2, 2006 (Afstan)
Captain Richard Holmes, 2nd Battalion, The Parachute Regiment, March 1, 2006
Private Lee Ellis, 2nd Battalion, The Parachute Regiment, March 1, 2006
Trooper Carl Joseph Smith, British Army, Feb. 2, 2006
Corporal Gordon Alexander Pritchard, British Army, DOI Jan. 31, 2006
Lance Corporal Allan Stewart Douglas, British Army, DOI Jan. 30, 2006
Diplomat Glyn Berry, Department of Foreign Affairs, Canada: DOI Jan. 15, 2006
Private Braun Scott Woodfield, Royal Canadian Regiment: DOI Nov. 24, 2005
Sergeant John Jones, British Army, DOI Nov. 30, 2005
Warrant Officer David Russell Nary, Special Air Service Regiment: DOI Nov. 6, 2005
Sergeant Chris Ian Hickey, British Army, DOI Oct. 18, 2005
Captain Ken Masters, British Army , DOI Oct. 15, 2005
Major Matthew Bacon, British Army, DOI Sep. 11, 2005
Fusilier Donal Anthony Meade, British Army, September 5, 2005
Fusilier Stephen Robert Manning, British Army, September 5, 2005
Private Leon Spicer, British Army, July 16, 2005
2nd Lieutenant Richard Shearer, British Army, July 16, 2005
Private Phillip Hewett, British Army, July 16, 2005
Signaller Paul William Didsbury, British Army, June 29, 2005
Lance Corporal Allan Brackenbury, British Army, May 29, 2005
Gdsm Anthony John Wakefield, British Army, May 2, 2005
Private Mark Dobson, British Army, March 28, 2005
Flight Lieutenant Paul Martin Pardoel, Royal Air Force, January 31, 2005
Corporal David Edward Williams, Royal Air Force, January 30, 2005
Flight Lieutenant David Kevin Stead, Royal Air Force, January 30, 2005
Flight Lieutenant Andrew Paul Smith, Royal Air Force, January 30, 2005
Sergeant Robert Michael OConnor, Royal Air Force, January 30, 2005
Master Engineer Gary Nicholson, Royal Air Force, January 30, 2005
Squadron Leader Patrick Brian Marshall, Royal Air Force, January 30, 2005
Acting Lance Corporal Steven Jones, Royal Signals, January 30, 2005
Flight Sargeant Mark Gibson, Royal Air Force, January 30, 2005
Chief Technician Richard Antony Brown, Royal Air Force, January 30, 2005
Sergeant Paul Connolly, Royal Engineers, December 26, 2004
Chief Petty Officer Simon Roger Owen, Royal Navy, December 17, 2004
Private Pita Tukutukuwaqa, British Army, November 8, 2004
Private Scott William McArdle, British Army, November 4, 2004
Private Paul Aitken Lowe, British Army, November 4, 2004
Sergeant Stuart Robert Tennant Gray, British Army, November 4, 2004
Staff Sergeant Denise Michelle Rose, British Army, October 31, 2004
Private Kevin Thomas McHale, British Army, October 29, 2004
Lieutenant Chris Saunders, Her Majesty's Canadian Navy, HMCS Chicoutimi, Oct. 6, 2004
Corporal Marc Taylor, English Army, September 28, 2004
Gunner David Lawrence, English Army, September 28, 2004
Fusilier Stephen Jones, The Royal Welch Fusiliers, September 10, 2004
Lance Corporal Paul David Trevor Thomas, British Army, August 17, 2004
Private Marc Ferns, The Black Watch, August 12, 2004
Private Lee Martin O'Callaghan, The Princess of Wales, August 9, 2004
Private Christopher Rayment, The Princess of Wales, August 4, 2004
Flight Lieutenant Kristian Michel Alexander Grover Royal Air Force, July 19, 2004
Fusilier Gordon Campbell Gentle, Royal Highland Fusiliers, June 28, 2004
Corporal Richard Thomas David Ivell, British Artmy February 12, 2004
Corporal Jamie Murphy, Royal Canadian Regiment: DOI Jan. 27, 2004
Sapper Robert Thomson, British Army, January 31, 2004
Rifleman Vincent Calvin Windsor British Army January 21, 2004
Lance Corporal Andrew Jason Craw English Army January 7, 2004
Major James Stenner January 1, 2004
Seargeant Norman Patterson January 1, 2004
Private Ryan Lloyd Thomas England November 6, 2003
Sergeant Robert Alan Short, Royal Canadian Regiment: DOI Oct. 2, 2003
Corporal Robbie Christopher Beerenfenger, Royal Canadian Regiment: DOI Oct. 2, 2003
Corporal Ian Plank England October 31, 2003
Sergeant John Nightingale England September 23, 2003
Fusilier Russell Beeston England August 27, 2003
Warrant Officer Colin Wall England August 23, 2003
Major Matthew Titchener England August 23, 2003
Corporal Dewi Pritchard England August 23, 2003
Captain David Martyn Jones England August 14, 2003
Private Jason Smith England August 13, 2003
Captain James Linton England July 18, 2003
Corporal Simon Miller England June 24, 2003
Lance Corporal Benjamin John McGowan Hyde England June 24, 2003
Corporal Paul Graham Long England June 24, 2003
Lance Corporal Thomas Richard Keys England June 24, 2003
Sergeant Simon Alexamder Hamilton-Jewell England June 24, 2003
Corporal Russell Aston England June 24, 2003
Assistant Chief Officer Leonard Harver England May 22, 2003
Corporal David John Shepherd England May 19, 2003
Gunner Duncan Geoffrey Pritchard England May 8, 2003
Private Andrew Joseph Kelley England May 6, 2003
Lance Corporal James McCue England April 30, 2003
Lieutenant Alexander Tweedie England April 22, 2003
Fusilier Kelan John Turrington England April 6, 2003
Piper Christopher Muzvuru England April 6, 2003
Lance Corporal Ian Keith Malone England April 6, 2003
Lance Corporal Karl Shearer England April 1, 2003
Staff Sergeant Chris Muir England March 31, 2003
Marine Christopher R Maddison England March 30, 2003
Lance Corporal Shaun Andrew Brierley England March 30, 2003
Major Steve Alexis Ballard England March 30, 2003
Lance Corporal of Horse Matty Hull England March 28, 2003
Trooper David Jeffrey Clarke England March 25, 2003
Corporal Stephen Allbutt England March 25, 2003
Lance Corporal Barry Baz Stephen England March 24, 2003
Sergeant Steven Mark Roberts British Army March 24, 2003
Flight Lieutenant David Rhys Williams England March 23, 2003
Flight Lieutenant Kevin Barry Main England March 23, 2003
Staff Sergeant Simon Cullingworth England March 23, 2003
Sapper Luke Allsopp England March 23, 2003
Lieutenant Andrew S Wilson England March 22, 2003
Lieutenant James Williams England March 22, 2003
Lieutenant Philip West England March 22, 2003
Lieutenant Marc A Lawrence England March 22, 2003
Lieutenant Antony King England March 22, 2003
Lieutenant Philip D Green England March 22, 2003
Major Jason Ward England March 21, 2003
Warrant Officer 2nd Class Mark Stratford England March 21, 2003
Mechanic (Comm) 2nd Class Ian Seymour England March 21, 2003
Sergeant Les Hehir England March 21, 2003
Marine Sholto Hedenskog England March 21, 2003
Captain Philip Stuart Guy England March 21, 2003
Lance Bombadier Llywelyn Karl Evans England March 21, 2003
Colour Sergeant John Cecil England March 21, 2003
Sergeant Marc Leger, Princess Patricia's Canadian Light Infantry: DOI April 17, 2002
Corporal Ainsworth Dyer, Patricia's Canadian Light Infantry: DOI April 17, 2002
Private Richard Green, Princess Patricia's Canadian Light Infantry: DOI April 17, 2002
Private Nathan Smith, Princess Patricia's Canadian Light Infantry: DOI April 17, 2002
[+] HONOURING OUR VETS ON THE 150TH ANNIVERSARY OF THE VICTORIA CROSS (1856 - 2006)

Prince Harry graduates from Sandhurst

Prince Harry of Wales received
the Queen's commission today
, graduating as a 2nd Lieutenant in the
Queen's Household Cavalry
, Blues and Royals Regiment.
He will train to become a troop commander, in charge of 11 men and four light tanks, and could serve in a conflict zone. Senior officer Maj Gen Sebastian Roberts said it was "eminently possible" the young royal could find himself serving in Iraq or Afghanistan.
Congratulations, Harry!
For more, see
the Queen's inspection parade in pictures
.
Comments:
Can't see the comments?
If you are unable to see the comments, your browser may have javascript turned off or may not support javascript. Check your security settings. Otherwise you can
click here
to access to comments in regular HTML from the TheirSay! Comment Server.
email: themonarchist@rogers.com
[+] LOYAL PROCLAMATION

[+] THE TORY MANIFESTO
[+] THE WHIGGISH RABBLE
[+] DEFENDERS OF THE REALMS (*)
DEFENDER OF THE FAITH
[+] GOD SAVE THE QUEEN

[+] CHURCH OF ENGLAND
[+] PATRON SAINTS
ENGLAND AND SAINT GEORGE

[+] THRONE AND ALTAR

KING AND COUNTRY
[+] SOVEREIGN OF STATE
QUEEN and STATE

SOVEREIGN'S BODYGUARD

Yeomen of the Guard (1485)
Gentlemen at Arms (1509)
Royal Company of Archers (1676)
Yeomen Warders

THE ROYAL HOUSEHOLD

Lord Chamberlain
Private Secretary to the Sovereign
Keeper of the Privy Purse (Queen's Treasurer)
Comptroller of the Lord Chamberlain's Office
Master of the Horse (Royal Pews)
Crown Equerry (Queen's Transport)
Director of the Royal Collection
Master of the Household
Lord Steward
Royal Almonry
Marshall of the Diplomatic Corps
Central Chancery of the Orders of Knighthood
Ecclesiastical Household
Medical Household

HER MAJESTY'S REALMS

Queen of the United Kingdom (1707)
Queen of Canada (1867)
Queen of Australia (1901)
Queen of New Zealand (1917)
Queen of Jamaica (1962)

Queen of Barbados (1966)

Queen of the Bahamas (1973)

Queen of Grenada (1974)
Queen of Papua New Guinea (1975)
Queen of the Solomon Islands (1978)
Queen of Tuvalu (1978)
Queen of Saint Lucia (1979)
Queen of St. Vincent and the Grenadines (1979)
Queen of Antigua and Barbuda (1981)
Queen of Belize (1981)
Queen of Saint Kitts and Nevis (1983)

GREAT OFFICERS OF STATE (*)

Lord High Steward (1154)
Lord High Chancellor (1068) (*)
Lord High Treasurer (1126) (*)
Lord President of the Council (1530) (*)
Lord Privy Seal (1307) (*)
Lord Great Chamberlain (1133)
Lord High Constable (1139)
Earl Marshall (1135) (*)
Lord High Admiral (1413)

COMMONWEALTH VICE-REGALS

Governor-General of Canada (1867)

Governor-General of Australia (1901)

Governor-General of New Zealand (1917)

Governor-General of Jamaica (1962)

Governor-General of Barbados (1966)

Governor-General of the Bahamas (1973)

Governor-General of Grenada (1974)
Governor-General of Papua New Guinea (1975)
Governor-General of the Solomon Islands (1978)
Governor-General of Tuvalu (1978)
Governor-General of Saint Lucia (1979)
Governor-General of St. Vincent and the Grenadines (1979)
Governor-General of Antigua and Barbuda (1981)
Governor-General of Belize (1981)
Governor-General of Saint Kitts and Nevis (1983)

AUSTRALIAN STATE GOVERNORS

Governor of South Australia
Governor of Queensland
Governor of Victoria
Governor of Tasmania
Governor of Western Australia
Administrator of the Northern Territory

LIEUTENANT-GOVERNORS OF CANADA

Lieutenant-Governor of British Columbia
Lieutenant-Governor of Alberta
Lieutenant-Governor of Saskatchewan
Lieutenant-Governor of Manitoba
Lieutenant-Governor of Ontario
Lieutenant-Governor of Quebec
Lieutenant-Governor of New Brunswick
Lieutenant-Governor of PEI
Lieutenant-Governor of Nova Scotia
Lieutenant-Governor of Newfoundland
Commissioner of the Yukon
Commissioner of the Northwest Territories
Commissioner of Nunavut
[+] FOUNT OF JUSTICE (*)
[+] QUEEN-IN-PARLIAMENT (*)
[+] COMMANDER-IN-CHIEF
QUEEN and ARMED FORCES

HER MAJESTY'S FORCES

The British Army
Her Majesty's Canadian Armed Forces
The Australian Army
The New Zealand Army
The Royal Air Force
Royal Australian Air Force
Royal New Zealand Air Force

QUEEN'S SPECIAL FORCES

22nd Special Air Service Regiment (SAS)
23rd Special Air Service Regiment (Territorial)
Special Forces Joint Task Force 2
Australian SAS Regiment
New Zealand SAS Regiment
1st Commando Regiment
4th Battalion, Royal Australian Regiment
Special Operations Regiment (3rd Battalion, RCR)
Special Reconnaissance Regiment
The Parachute Regiment
Her Majesty's Royal Marines
Royal Air Force Regiment

VETERANS AND MEMORIALS

British Commonwealth Ex-Services League
Commonwealth War Graves Commission
The Royal Canadian Legion
Vimy National Memorial (Battle of Arras)
Last Post at Menin Gate (Battle of Ypres)
Thiepval Memorial (Battle of the Somme)
Canadian National War Memorial
Australian War Memorial
British War Memorial
Juno Beach Memorial
Gallipoli War Memorial

SACRIFICE AND REMEMBRANCE

British Commonwealth Ex-Services League
Commonwealth War Graves Commission
Canada and the Great War
[+] COLONEL-IN-CHIEF
QUEEN and REGIMENT
The Queen's Guard
Wellington's Dispatches
REGIMENTS.ORG

CEREMONIAL REGIMENTS

The Household Division:
The Life Guards
The Blues and Royals
The Governor General's Horse Guards
The Governor General's Foot Guards
Australia's Federation Guard
The King's Troops, Royal Horse Artillery
The Grenadier Guards
The Canadian Grenadier Guards
The Coldstream Guards
The Scots Guards
The Irish Guards
The Welsh Guards

CAVALRY REGIMENTS

The Household Cavalry:
The Life Guards (Senior Regiment of the British Army)
The Blues and Royals (Royal Horse Guards and 1st Dragoons)
The Governor General's Horse Guards

The King's Troops, Royal Horse Artillery
Dragoon Regiments:
1st The Queen's Dragoon Guards
The Royal Scots Dragoon Guards (Carabiniers and Greys)
The Royal Dragoon Guards
The Royal Canadian Mounted Police
The Royal Canadian Dragoons
The Light Dragoons
The British Columbia Dragoons
The Saskatchewan Dragoons
Hussar Regiments:
The King's Royal Hussars
The Queen's Royal Hussars (The Queen's Own and Royal Irish)
The Royal Canadian Hussars (Montreal)
1st Hussars
The Sherbrooke Hussars
8th Canadian Hussars (Princess Louise's)
Lancer Regiments:
The Queen's Royal Lancers
12th/16th Hunter River Lancers
1st/15th Royal New South Wales Lancers
9th/12th Royal Lancers (Prince of Wales's)
Light Horse Regiments:
2nd/14th Light Horse Regiment (Queensland Mounted Infantry)
Queen Alexandra's Mounted Rifles
3rd/9th South Australia Mounted Rifles
Lord Strathcona's Horse (Royal Canadians)
The South Alberta Light Horse
4th/19th Prince of Wales's Light Horse
10th Light Horse Regiment
The Fort Garry Horse
12e Régiment blindé du Canada
Heavy Cavalry:
1st Royal Tank Regiment
2nd Royal Tank Regiment
1st Armoured Regiment
2nd Cavalry Regiment
3rd/4th Cavalry Regiment
The Ontario Regiment (RCAC)
The Queen's York Rangers (1st American Regiment) (RCAC)
The Prince Edward Island Regiment (RCAC)
The British Columbia Regiment (Duke of Connaught's Own) (RCAC)
The King's Own Calgary Regiment (RCAC)
Le Régiment de Hull (RCAC)
The Windsor Regiment (RCAC)

INFANTRY REGIMENTS

The Household Troops:
The King's Troops, Royal Horse Artillery
The Governor General's Foot Guards
Australia's Federation Guard
The Grenadier Guards
The Canadian Grenadier Guards
The Coldstream Guards
The Scots Guards
The Irish Guards
The Welsh Guards

Scottish Regiments:
The Royal Regiment of Scotland
The Black Watch (Royal Highland Regiment)
The Black Watch (Royal Highland Regiment) of Canada
Royal Highland Fusiliers (Princess Margaret's Own)
The Royal Highland Fusiliers of Canada
The Argyll and Sutherland Highlanders (Princess Louise's)
The Argyll and Sutherland Highlanders of Canada (Princess Louise's)
The Highlanders (Seaforth, Gordons and Camerons)
The Seaforth Highlanders of Canada
The Queen's Own Cameron Highlanders of Canada
The Cameron Highlanders of Ottawa
The Nova Scotia Highlanders
48th Highlanders of Canada
The Calgary Highlanders
The Stormont, Dundas and Glengarry Highlanders
The Royal Scots (The Royal Regiment)
The Canadian Scottish Regiment (Princess Mary's)
The Toronto Scottish Regiment (Queen Mother's Own)
The Lake Superior Scottish Regiment
The King's Own Scottish Borderers
The Lorne Scots (Peel, Dufferin and Halton Regiment)
The Essex and Kent Scottish
Light Infantry:
Princess Patricia's Canadian Light Infantry (PPCLI)
The Royal Regiment of Fusiliers
The Royal Anglian Regiment
Royal Canadian Regiment (RCR)
The Royal Australian Regiment
The Royal New Zealand Infantry Regiment
Royal Regiment of Canada
Princess of Wales's Royal Regiment (Queen's and Royal Hampshires)
Duke of Lancaster's Regiment (King's Lancashire and Border)
The King's Own Royal Border Regiment
The King's Regiment
The Queen's Lancashire Regiment
The Yorkshire Regiment (14th/15th, 19th and 33rd/76th Foot)
Prince of Wales's Own Regiment of Yorkshire
The Green Howards (Princess Alexandra's Own Yorkshire Regiment)
Duke of Wellington's Regiment (West Riding)
The Mercian Regiment
Le Royal 22e Régiment (Vandoos)
The 22nd (Cheshire) Regiment
Worcestershire and Sherwood Foresters Regiment (29th/45th Foot)
The Staffordshire Regiment (Prince of Wales's)
The Royal Welsh
The Royal Welch Fusiliers
The Royal Regiment of Wales (24th/41st Foot)
The Royal Irish Regiment
The Parachute Regiment
The Royal Gurkha Rifles
The Rifles
The Devonshire and Dorset Light Infantry
The Light Infantry
The Royal Gloucestershire, Berkshire and Wiltshire Light Infantry
The Royal Green Jackets
The Royal Gibraltar Regiment
The Queen's Own Rifles of Canada
Les Voltigeurs de Québec
The Royal Hamilton Light Infantry (Wentworth Regiment)
The Princess of Wales' Own Regiment
The Hastings and Prince Edward Regiment
The Lincoln and Welland Regiment
The Royal Canadian Regiment (London and Oxford Fusiliers)
The Grey and Simcoe Foresters
The Brockville Rifles
Les Fusiliers du St-Laurent
Le Régiment de la Chaudière
Le Royal 22e Régiment
Les Fusiliers Mont-Royal
The Princess Louise Fusiliers
The Royal New Brunswick Regiment
The West Nova Scotia Regiment
Le Régiment de Maisonneuve
The Royal Winnipeg Rifles
Le Régiment du Saguenay
The Algonquin Regiment
The North Saskatchewan Regiment
The Royal Regina Rifles
The Rocky Mountain Rangers
The Loyal Edmonton Regiment (4th Battalion, PPCLI)
The Royal Westminster Regiment
Les Fusiliers de Sherbrooke
The Royal Montreal Regiment
Irish Regiment of Canada (2nd Battalion)
The Royal Newfoundland Regiment
The Royal Queensland Regiment AUS
The Royal New South Wales Regiment
The Royal Victoria Regiment
The Royal South Australia Regiment
The Royal Western Australia Regiment
The Royal Tasmania Regiment
NORFORCE
The Pilbara Regiment
The Far North Queensland Regiment

ARTILLERY REGIMENTS

Royal Regiment of Artillery
1st Regiment, Royal Canadian Horse Artillery
2nd Regiment, Royal Canadian Horse Artillery
Royal Regiment of Australian Artillery
Royal Regiment of New Zealand Artillery
5e Régiment d'artillerie légère du Canada
4th Air Defence Regiment, RCA
1st (Halifax-Dartmouth) Field Artillery Regiment, RCA RES
2nd Field Artillery Regiment, RCA
3rd Field Artillery Regiment, RCA
5th (British Columbia) Field Artillery Regiment, RCA
6e Régiment d'artillerie de campagne, ARC
7th Toronto Regiment, RCA
10th Field Artillery Regiment, RCA
11th Field Artillery Regiment, RCA
15th Field Artillery Regiment, RCA
20th Field Artillery Regiment, RCA
26th Field Artillery Regiment, RCA
30th Field Artillery Regiment, RCA
49th (Sault Ste Marie) Field Artillery Regiment, RCA
56th Field Artillery Regiment, RCA
62e Régiment d'artillerie de campagne, ARC
84th Independent Field Battery, RCA
116th Independent Field Battery, RCA
1st Air Defence Regiment (Lanark & Renfrew Scottish), RCA
18th Air Defence Regiment, RCA

ENGINEER/SUPPORT REGIMENTS

Corps of Royal Engineers
Royal Corps of Signals
Army Air Corps
Royal Army Chaplains Department
Royal Logistic Corps
Royal Army Medical Corps
Corps of Royal Electrical and Mechanical Engineers
Adjutant General's Corps
Royal Army Veterinary Corps
Small Arms School Corps
Royal Army Dental Corps
Intelligence Corps
Army Physical Training Corps
General Service Corps
Queen Alexandra's Royal Army Nursing Corps
Corps of Army Music
1 Combat Engineer Regiment
2 Combat Engineer Regiment
4 Engineer Support Regiment
5 Combat Engineer Regiment
2 Field Engineer Regiment RES
3 Field Engineer Regiment
8 Field Engineer Regiment
31 Combat Engineer Regiment (The Elgins)
6 Field Engineer Squadron
9 Field Engineer Squadron
10 Field Engineer Squadron
33 Field Engineer Squadron
44 Field Engineer Squadron
45 Field Engineer Squadron
56 Field Engineer Squadron
Corps of Royal Australian Engineers
Incident Response Regiment
Royal Australian Corps of Signals
Australian Army Aviation Corps
Australian Intelligence Corps
Royal Australian Army Chaplains' Department
Royal Australian Corps of Transport
Royal Australian Army Medical Corps
Royal Australian Army Dental Corps
Corps of Royal Australian Electrical and Mechanical Engineers
Royal Australian Army Education Corps
Australian Army Catering Corps
Royal Australian Army Pay Corps
Australian Army Legal Corps
Royal Australian Corps of Military Police
Australian Army Psychological Corps
Australian Army Band Corps
Royal Australian Army Nursing Corps
Australian Army Public Relations Service
Royal Australian Army Ordnance Corps
Corps of Royal New Zealand Engineers
Royal New Zealand Corps of Signals
Royal New Zealand Army Logistic Regiment
Royal New Zealand Army Medical Corps
Royal New Zealand Army Nursing Corps
Royal New Zealand Army Dental Corps
Corps of Royal New Zealand Military Police
New Zealand Intelligence Corps

SPECIAL FORCES REGIMENTS

22nd Special Air Service Regiment (SAS)
23rd Special Air Service Regiment (Territorial)
Canadian SAS Regiment (Joint Task Force 2)
Australian SAS Regiment
New Zealand SAS Regiment
1st Commando Regiment
4th Battalion, Royal Australian Regiment
Special Operations Regiment (3rd Battalion, RCR)
Special Reconnaissance Regiment
The Parachute Regiment
Her Majesty's Royal Marines
Royal Air Force Regiment
[+] HER MAJESTY'S SHIPS
QUEEN as LORD HIGH ADMIRAL

LORD NELSON

The Nelson Society
Nelson's Dispatches
Trafalgar 200th
The 1805 Club
Nelson and His Navy
Nelson's Victory

THE ADMIRALTY BOARD

The Admiralty Board
First Lord of the Admiralty (Defunct)
Vice-Admiral of the UK (Hon.)
Rear-Admiral of the UK (Hon.)
First Sea Lord
Second Sea Lord
Third Sea Lord

HER MAJESTY'S NAVIES

ROYAL NAVY (RN)

Royal Canadian Navy (RCN)

Royal Australian Navy (RAN)

Royal New Zealand Navy (RNZN)

Her Majesty's Canadian Navy

Her Majesty's Royal Marines

Navy League of Canada

COMMISSIONED WARSHIPS

HMS VICTORY
Invincible-class Carriers:
HMS Invincible (R05)
HMS Illustrious (R06)
HMS Ark Royal (R07)
Amphibious Forces:
HMS Albion (L14)
HMS Bulwark (L15)
HMS Ocean (L12)
HMAS Kanimbla (L51)
HMAS Manoora (L52)
HMAS Tobruk (L50)
HMAS Balikpapan (L126)
HMAS Brunei (L127)
HMAS Labuan (L128)
HMAS Tarakan (L129)
HMAS Wewak (L130)
HMAS Betano (L133)
Replenishment Vessels:
HMCS Protecteur (AOR509)
HMCS Preserver (AOR510)
HMAS Westralia (AO195)
HMAS Success (AOR304)
HMNZS Endeavour (A11)
HMNZS Manawanui (A09)
Sheffield-class Destroyers:
HMS Exeter (D89)
HMS Southampton (D90)
HMS Nottingham (D91)
HMS Liverpool (D92)
Manchester-class Destroyers:
HMS Manchester (D95)
HMS Gloucester (D96)
HMS Edinburgh (D97)
HMS York (D98)
Tribal-class Destroyers:
HMCS Iroquois (DDG280)
HMCS Huron (DDG281)
HMCS Athabascan (DDG282)
HMCS Algonquin (DDG283)
Adelaide-class Frigates:
HMAS Adelaide (FFG01)
HMAS Sydney (FFG03)
HMAS Darwin (FFG04)
HMAS Melbourne (FFG05)
HMAS Newcastle (FFG06)
Duke-class Frigates:
HMS Argyll (F231)
HMS Lancaster (F229)
HMS Iron Duke (F234)
HMS Monmouth (F235)
HMS Montrose (F236)
HMS Westminster (F237)
HMS Northumberland (F238)
HMS Richmond (F239)
HMS Somerset (F82)
HMS Sutherland (F81)
HMS Kent (F78)
HMS Portland (F79)
HMS St Albans (F83)
Halifax-class Frigates:
HMCS Halifax (FFH330)
HMCS Vancouver (FFH331)
HMCS Ville de Quebec (FFH332)
HMCS Toronto (FFH333)
HMCS Regina (FFH334)
HMCS Calgary (FFH335)
HMCS Montreal (FFH336)
HMCS Fredericton (FFH337)
HMCS Winnipeg (FFH338)
HMCS Charlottetown (FFH339)
HMCS St. John's (FFH340)
HMCS Ottawa (FFH341)
Anzac-class Frigates:
HMNZS Te Kaha (FFH77)
HMNZS Te Mana (FFH111)
HMAS Anzac (FFH150)
HMAS Arunta (FFH151)
HMAS Warramunga (FFH152)
HMAS Stuart (FFH153)
HMAS Parramatta (FFH154)
HMAS Ballarat (FFH155)
HMAS Toowoomba (FFH156)
HMAS Perth (FFH157)
Broadsword-class Frigates:
HMS Cornwall (F99)
HMS Cumberland (F85)
HMS Campbeltown (F86)
HMS Chatham (F87)]
Vanguard-class Submarines:
HMS Vanguard (SSBN28)
HMS Victorious (SSBN29)
HMS Vigilant (SSBN30)
HMS Vengeance (SSBN31)
Swiftsure-class Submarines:
HMS Superb (SSN109)
HMS Sceptre (SSN104)
Trafalgar-class Submarines:
HMS Trafalgar (SSN107)
HMS Turbulent (SSN87)
HMS Tireless (SSN88)
HMS Torbay (SSN90)
HMS Trenchant (SSN91)
HMS Talent (SSN92)
HMS Triumph (SSN93)
Victoria-class Submarines:
HMCS Victoria (SSK876)
HMCS Windsor (SSK877)
HMCS Cornerbrook (SSK878)
HMCS Chicoutimi (SSK879)
Collins-class Submarines:
HMAS Collins (SSG73)
HMAS Farncomb (SSG74)
HMAS Waller (SSG75)
HMAS Dechaineux (SSG76)
HMAS Sheean (SSG77)
HMAS Rankin (SSG78)
Sandown-class Minehunters:
HMS Walney (M104)
HMS Penzance (M106)
HMS Pembroke (M107)
HMS Grimsby (M108)
HMS Bangor (M109)
HMS Ramsey (M110)
HMS Blyth (M111)
HMS Shoreham (M112)
Hunt-class Minehunters:
HMS Ledbury (M30)
HMS Cattistock (M31)
HMS Brocklesby (M33)
HMS Middleton (M34)
HMS Chiddingfold (M37)
HMS Atherstone (M38)
HMS Hurworth (M39)
HMS Quorn (M41)
Huon class Minehunters:
HMAS Huon (M82)
HMAS Hawkesbury (M83)
HMAS Norman (M84)
HMAS Gascoyne (M85)
HMAS Diamantina (M86)
HMAS Yarra (M87)
Patrol Vessels:
HMCS Kingston (MM700)
HMCS Glace Bay (MM701)
HMCS Nanaimo (MM702)
HMCS Edmonton (MM703)
HMCS Shawinigan (MM704)
HMCS Whitehorse (MM705)
HMCS Yellowknife (MM706)
HMCS Goose Bay (MM707)
HMCS Moncton (MM708)
HMCS Saskatoon (MM709)
HMCS Brandon (MM710)
HMCS Summerside (MM711)
HMS Endurance (A171) – Antarctic
HMS Mersey (P283)
HMS Severn (P282)
HMS Tyne (P281)
HMS Dumbarton Castle (P265)
HMS Archer (P264)
HMS Biter (P270)
HMS Smiter (P272)
HMS Blazer (P279)
HMS Puncher (P291)
HMS Charger (P292)
HMS Ranger (P293)
HMS Trumpeter (P294)
HMS Express (P163)
HMS Example (P165)
HMS Explorer (P164)
HMS Exploit (P167)
HMS Tracker (P274)
HMS Raider (P275)
HMS Pursuer (P273) – Cypress Squadron
HMS Dasher (P280) – Cypress Squadron
HMS Scimitar (P284) – Gibraltar Squadron
HMS Sabre (P285) – Gibraltar Squadron
HMAS Fremantle (FCPB203)
HMAS Townsville (FCPB205)
HMAS Launceston (FCPB207)
HMAS Ipswich (FCPB209)
HMAS Bendigo (FCPB211)
HMAS Geraldton (FCPB213)
HMAS Dubbo (FCPB214)
HMAS Gladstone (FCPB216)
HMAS Armidale (ACPB83)
HMAS Larrakia {ACPB84}
HMAS Bathurst {ACPB85}
HMAS Albany (ACPB86)
HMAS Pirie (ACPB87)
HMNZS Moa (P3553)
HMNZS Kiwi (P3554)
HMNZS Wakakura (P3555)
HMNZS Hinau (P3556)
HMNZS Kahu (A04)
Survey Vessels:
HMS Scott (H131)
HMS Roebuck (H130)
HMS Gleaner (H86)
HMS Echo (H87)
HMS Enterprise (H88)
HMAS Leeuwin (A245)
HMAS Melville (A246)
HMAS Paluma (A01)
HMAS Mermaid (A02)
HMAS Shepparton (A03)
HMAS Benalla (A04)
HMNZS Resolution (A14)

STONE FRIGATES

HMS Nelson (HMNB Portsmouth)
HMS Drake (HMNB Devonport, Plymouth)
HMS Neptune (HMNB Clyde, near Glasgow)
HMC Dockyard Halifax (Maritime Forces Atlantic)
HMC Dockyard Esquimalt (Maritime Forces Pacific)
HMAS Kuttabul (Fleet Base East, Sydney)
HMAS Stirling (Fleet Base West, Perth)
HMS Heron (RNAS Yeovilton)
HMS Seahawk (RNAS Culdrose)
HMAS Albatross (NAS Nowra)
HMS Britannia (Britannia Royal Naval College, Dartmouth)
HMAS Cresswell (Royal Australian Naval College)
HMS Raleigh (Phase 1 Training)
HMCS Venture
HMCS Naden
HMCS Trinity
HMAS Cerberus (Royal Australian Navy Recruit School)
HMS Collingwood (Maritime Warfare School)
HMS Sultan - Royal Naval Engineering and Survival School)
HMS Temeraire (Directorate of Naval Physical Training and Sport)
HMAS Waterhen (Mine Warfare and Clearance Diving Group)
HMAS Cairns (Cairns Naval Port)
HMAS Coonawarra (Darwin Naval Port)
HMAS Harman (Naval Communications Area Master Station)
HMAS Penguin (Shore Establishment)
HMAS Watson (Radar Training School)
HMS Bristol (Training ship, Portsmouth)
Naval Reserves:
HMS Scotia (Rosyth)
HMS Cambria (Sully, Wales)
HMS Dalriada (Greenock)
HMS Flying Fox (Bristol)
HMS Calliope (Gateshead)
HMS President (London)
HMS Eaglet (Liverpool)
HMS Vivid (Devonport)
HMS Sherwood (Nottingham)
HMS King Alfred (Portsmouth)
HMS Forward (Birmingham)
HMS Caroline (Belfast)
HMS Wildfire (Northwood)
HMS Ferret (Chicksands)
HMCS Malahat (Victoria)
HMCS Discovery (Vancouver)
HMCS Nonsuch (Alberta)
HMCS Tecumseh (Alberta)
HMCS Unicorn (Sask)
HMCS Queen (Sask)
HMCS Chippawa (Man)
HMCS Carleton (Ont)
HMCS Griffon
HMCS Hunter
HMCS Prevost
HMCS Star
HMCS York (Toronto)
NCSM Champlain
NCSM Donnacona
NCSM D'Iberville
NCSM Jolliet
NCSM Montcalm
NCSM Raddison
HMCS Brunswicker
HMCS Queen Charlotte (PEI)
HMCS Scotian
HMCS Cabot (Nfld)

GREAT SEA BATTLES
The Spanish Armada (1588)
The English Armada (1589)
Battle of Dungeness (1652)
Battle of Beachy Head (1690)
Battle of La Hougue (1692)
Battle of Plaisance (Placentia - 1692)
Battle of Quiberon Bay (1759)
Battle of Lagos (1759)
Battle of Signal Hill (1762)
Battle of Cape St. Vincent (1780)
Battle of the Chesapeake (1781)
Battle of Dogger Bank (1781)
Battle of St. Kitts (1782)
Battle of the Saintes (1782)
The Glorious First of June (1794)
Battle of Cape St. Vincent (1797)
Battle of the Nile (1798)
Battle of Copenhagen (1801)
Battle of Trafalgar (1805)
First Battle of the Atlantic (1914-18)
Battle of Heligoland Bight (1914)
Battle of Coronel (1914)
Battle of the Falkland Islands (1914)
Battle of Dogger Bank (1915)
The Dardanelles Campaign (1915)
Battle of Jutland (1916)
Second Battle of the Atlantic (1939-45)
Battle of the River Plate (1939)
Operation Dynamo (Dunkirk-1940)
Battle of Cape Matapan (1941)
Battle of North Cape (1943)
Operation Tungsten (1944)
Operation Neptune (Normandy-1944)

OFFICER'S WARDROOM

Royal Canadian Naval Association

HMCS Venture

Nova Scotia Naval Officers Association

The Crow's Nest Officers Club
United States Navy (USN)
Canadian Navy of Today and Yesterday

USS Winston S. Churchill

ALONGSIDE

HMCS Fraser Museum

HMCS Haida Historical Site

Flower Class Corvette

HMCS Sackville (K181) Naval Memorial

HMCS Trentonian (K368)

The Alberni Project
[+] FOUNTAIN OF HONOUR


VICTORIA CROSS
ORDERS OF CHIVALRY


Supreme Order of Christ (Pontifical) Order of the Golden Spur (Pontifical) Order of Pius IX (Pontifical) Order of St. Gregory the Great (Pontifical) Order of St. Sylvester Pope (Pontifical) Sovereign Order of Malta (Protected) Order of the Holy Sepulchre (Protected) Sacred Order of St. George (Papal Bull) Order of Santiago (Papal Bull) Order of Calatrava (Papal Bull) Order of Alcantara (Papal Bull) Order of Montesa (Papal Bull) Order of St. Stephen (Papal Bull) Bavarian Order of St. George (Papal Bull) Order of the Holy Annunciation (Collar Order) Order of the Golden Fleece (Collar Order) Order of the Holy Spirit (Collar Order) Order of St. Michael (Collar Order) Order of St. Januarius (Collar Order) Order of the Holy Virgin Mary (Teutonic Order)

Order of the Garter (1348) Order of the Thistle (1687) Order of the Bath (1725) Order of St. Patrick (1783-1934) Royal Guelphic Order (1815-1837) Order of St. Michael & St. George (1818) Order of British India (1837-1947) Indian Order of Merit (1837-1947) Order of the Star of India (1861-1947) Royal Order of Victoria & Albert (1862-1901) Order of the Indian Empire (1877-1947) Order of the Crown of India (1878-1947) Distinguished Service Order (1886) Royal Victorian Order (1896) Order of Merit (1902) Imperial Service Order (1902-1993) Order of the British Empire (1917) Order of the Companions of Honour (1917) Order of Burma (1940-1948)
[+] PATRON OF THE ARTS
[+] HEAD OF COMMONWEALTH
LORD OF THE BLOG
[+] BLOG PATRON
[+] GENTLEMEN SCRIBES
NOM DES PLUMES

[+] DISTINGUISHED GUESTS
[+] HEREDITARY PEERS